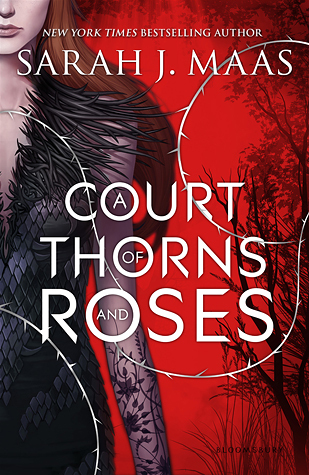 ★★
Judul:
A Court of Thorns and Roses
Author:
Sarah J. Maas
Penerbit:
Bloomsbury Children's
Genre:
Fantasy, Romance, New Adult
Format:
ebook, 365 halaman
Sinopsis:
Sebuah serial baru yang mendebarkan dan menggoda dari penulis bestseller New York Times; Sarah J. Maas. Memadukan Beauty and the Beast dengan dunia peri.
Ketika Feyre—seorang gadis pemburu berusia sembilan belas tahun—membunuh seekor serigala di hutan, sesosok monster datang untuk menuntut balas. Diseret ke negeri ajaib yang berbahaya yang hanya diketahuinya dari legenda-legenda, Feyre mendapati bahwa penawannya bukan binatang, melainkan Tamlin—salah satu dari peri yang abadi sekaligus mematikan yang pernah memerintah dunia mereka.
Selama Feyre tinggal di negeri peri, perasaannya pada Tamlin berubah dari permusuhan yang dingin menjadi gairah berapi-api yang membakar melalui setiap kebohongan dan peringatan yang diberitahukan kepadanya mengenai dunia peri yang indah dan berbahaya. Namun, sebuah bayang kegelapan yang jahat dan kuno tumbuh di negeri peri, dan Feyre harus menemukan cara untuk menghentikannya… atau kiamat akan mendatangi Tamlin—dan dunianya—selamanya.
Sempurna untuk penggemar Kristin Cashore dan George R. R. Martin, buku pertama serial yang seksi dan penuh aksi ini sangat mustahil untuk ditutup!
Review:
Review ini penuh spoiler, jadi tanggung sendiri kalau mau baca, yah....